26 Sep 2022
ALIGNING OUR BUSINESS STRATEGY WITH SDGS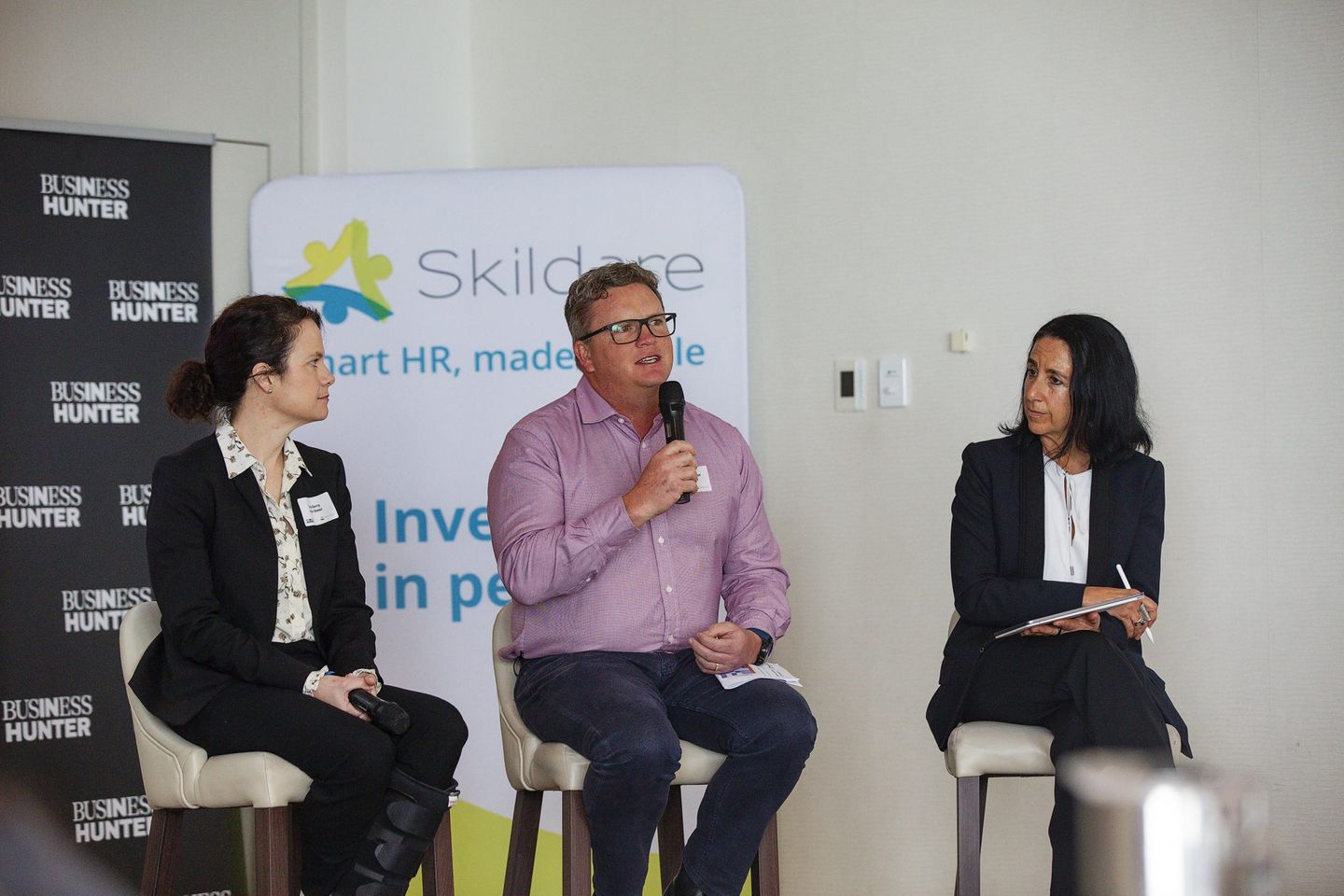 COVID-19 has been a black swan event, disrupting supply chains globally. Rather than focusing only on the negative, we recognise times of great disruption are also opportunities to innovate and implement change.
With our business focused on applying the United Nations Sustainable Development Goals (SDGs), we utilised this disruption by looking at our overall supply chain management, and how we can achieve cleaner consumption and production (SDG 12) through responsible supply chain management.
Speaking at the Hunter Business Development Forum on Wednesday 14 September, Simon spoke on how businesses can apply the SDGs within the Hunter Region NSW, alongside CEO of Wavia Global, Christina Gerakiteys and Executive Manager of Strategy & Engagement of Hunter Water, Emma Berry.
Simon emphasised the importance of collaboration when mapping the trajectory of SDGs across the business. Working with our industry partners and other members of the Hunter Region SDG Task Force to determine the best business practices integrating the SDGs for the Hunter Region is a big part of the Ampcontrol business looking to the future.
Beyond augmentations to supply chain, the SDGs are prominent in business practices within Ampcontrol. It's no secret Ampcontrol is rapidly growing our presence within the domains of renewable energy and electrification of mining. These areas speak directly to two of the SDGs: Applying innovative engineering solutions to act on Climate Change (SDG 13), while expanding access to affordable and clean energy (SDG 7).
Ampcontrol is committed to fostering good health and wellbeing for our employees (SDG 3). We promote wellbeing and ensure the healthy lives of our people through an internal program 'Live Work Better'. Since we launched it in November 2020, we've had 816 Ampcontrol employees attend 62 Live Work Better sessions to learn about living and working better together. This extends to caring for the mental health of our employees.
We are taking the pledge as individuals in our everyday lives, and as an organisation with responsibilities to our communities, to setting the standard in implementing the SDGs within the Hunter.
Learn more about Ampcontrol's role in the Hunter region SDG Task Force.