How holistic road management solutions reduce fuel costs in iron ore mines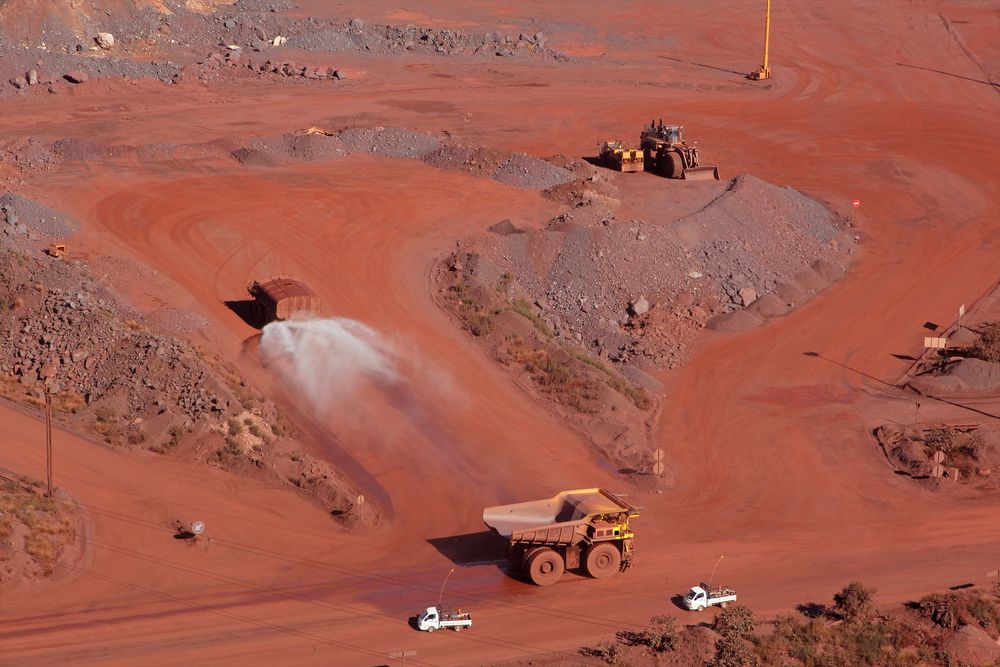 With haul trucks consuming hundreds of litres of fuel during every hour of operation, it's no wonder that fuel is one of the biggest expenses for iron ore mining operations. It can cost in the vicinity of a million dollars a year to fuel and maintain a haul truck.
And with fuel prices currently at all-time global highs, mines need to implement solutions which will lower fuel usage in order to make operations more cost-effective.
Improving the surface of haul roads and consequently reducing rolling resistance is one way that iron ore mines can reduce hourly fuel consumption. To prove this statement, Dust-A-Side commissioned leading tyre manufacturer Michelin to conduct a special study at their cutting-edge mining test centre in Spain.
Independent Study Results
Achieving a reduction in hourly fuel consumption and road user costs on Dust-A-Side treated haul roads.
The study conducted by Michelin assessed the impact of Dust-A-Side's holistic haul road management program on the fuel consumption of rigid dump trucks.
Here's what was discovered:
First, the test conditions were set on a reduced scale automated truck. It was positioned to run at constant speed to simulate real haulage conditions. The pulling effort reflected that of a constant slope of 10% under stabilised operating conditions.
Comparisons were made between an untreated, stone-covered reference track and a track treated by Dust-A-Side. Michelin measured a significant reduction in fuel consumption of 7.5%.
Next, Michelin used the same test, varying the conditions to simulate real-life haul road mine conditions and operations, testing different trucks using varying slopes and speeds.
The result?
Michelin made a reasonable conclusion that the overall reduction in hourly fuel consumption on average is 3%. Dust-A-Side's holistic haul road management solutions were directly attributed to the reduction in rolling resistance which in turn led to this substantial reduction in fuel consumption.
The study credited better quality roads treated with Dust-A-Side's road management services to a reduction in fuel and road user costs. Importantly, it was also concluded that untreated roads posed a major maintenance and safety threat to haul roads.
Further studies
Road Safety Training Services undertook an independent study into treated and untreated haul roads at a mine site in Queensland. The findings were impressive. They discovered a major difference in rolling resistance between treated and untreated surfaces.
The report from Road Safety Training Services stated, "A Dust-A-Side treated sealed surface improved rolling resistance compared with unsealed surfaces; potentially in the order of 20-30% compared with a competent unsealed haul road."
In another study conducted over a four-month period it was concluded that a Dust-A-Side treated road reduced the measured International Roughness Index (IRI) by almost 40% compared with an untreated control section of the same road.
In the iron ore mining industry, the strong correlation between rolling resistance and fuel consumption is widely accepted. What is sometimes overlooked is the effect of rolling resistance on haulage production performance.
Interested in learning more about Dust-A-Side's holistic haul road management solutions for your iron ore mine?
Simply get in touch with us today or click here to arrange an on-site technical consultation and report.