Paula Aparicio on Building a Localisation Checklist as a Mining or METS Company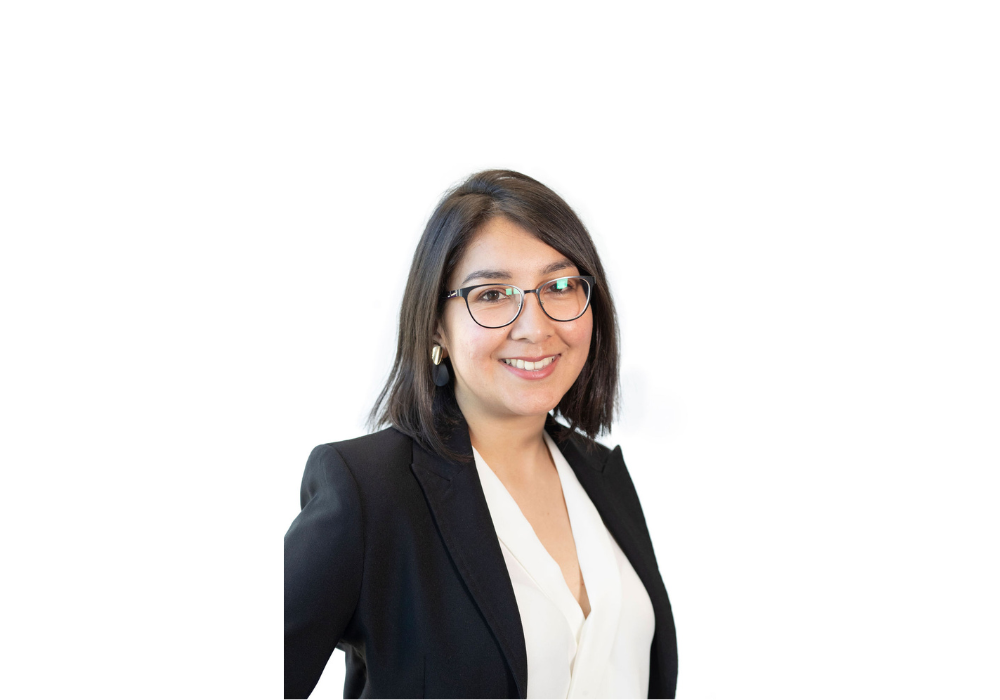 Localisation is the process of adapting content from one language to other languages and locales. It takes into account regional variations to ensure content reaches the target market effectively.
For mining and METS companies, expanding operations comes with many language and cultural challenges. Developing a localisation checklist can help to form stronger relationships with stakeholders and local communities, build stronger teams and promote safer operations.
Every localisation project is different. We sat down with 2M's Account Manager for Mining and Resources, Paula Aparicio, to discuss the essentials that every mining and METS company should have to support their localisation goals.
What is a localisation checklist and why do mining and METS companies need one?
A localisation checklist contains reference information for translating a product into different languages and for different regions. Most checklists contain instructions, tools, files, stylistic guidelines or previous translation or reference materials. For mining and METS companies, having a checklist that includes guidelines on your brand's voice helps the target audience to form a familiarity with your company. Consistent brand voice leads to trust, an important factor in encouraging engagement, customer satisfaction, and search engine visibility. Overall, a checklist enables highly tailored products and linguistic consistency for faster entry to market.
What do you recommend including in a localisation checklist?
There are many points to include in a localisation checklist.
End user profile: for starters, it's important to understand who you are writing for, i.e., the end user of your product. Formulating a profile for the target audience will help to ensure your content meets the needs and preferences of the end user.
Required languages: knowing what languages to localise into is also important for translators and your project management team to ensure resources are in place and any cultural differences or potential misunderstandings can be addressed.
Dedicated localisation team: within your organisation, having a colleague or team dedicated to localisation to perform an in-country review on the translated content to verify appropriate use of industry terminology and brand voice.
Glossary that clarifies technical or trademarked concepts: providing translators a glossary of technical or brand-specific concepts can increase turnaround times and time spent performing an in-country review, as the translator can apply the terminology prior to the review. For interpreting sessions, providing a glossary or reference materials can help interpreters to familiarise themselves with your company and confidently deliver your tone across.
Desktop publishing requirements: desktop publishing (DTP) is the process of formatting the translated document to ensure the format and layout mimics the original document, such as text layout, numerical formats and brand colours. With guidelines to support the process, DTP can be completed efficiently and in line with expectations.
Style guide: style guides govern the composition and design of a company's branding. Created by the client or by your localisation partner, a style guide ensures that the translated outcome will match your stylistic requirements. Style guides might include guidelines on tone, typography, use of logos, illustrations and more.
Calendar of upcoming content: defining deadlines in your localisation toolkit communicate to your project management team what timelines they are working with. If you expect to translate upcoming content, providing a calendar will further help your project management team to accommodate for incoming content and deadlines.
For any interpreting needs, I recommend selecting a language partner that has an interpreting team specialising in the mining industry or METS sector. This will ensure your needs are assigned to an experienced and knowledgeable interpreter in the industry.
As 2M Language Services' Account Manager for Mining and Resources, what do you wish more mining and METS clients knew about their localisation strategies?
Understanding why to localise and what you need in a localisation checklist. Localising can be challenging; however, the process can be simplified by applying a checklist that ensures cultural accuracy, limit misunderstandings or errors. A localisation strategy supports successful market entry, as well as encourages the target audience to engage with relevant and authentic messaging.
Secondly, the difference between using professional translators and interpreters over bilingual staff. Professional translators and interpreters are trained to appropriately adapt content for a target audience, unlike bilingual staff, who may not maintain neutrality or not adapt content completely. Also, professional translators and interpreters have the knowledge to maintain consistency across documents or meetings.
Thirdly, be proactive about your localisation strategy. Planning your localisation strategy ahead of time will set you up for the highest chance of success when entering a new market. Not planning in advance means you may be missing out on opportunities for market entry. Think about what you want to achieve by localising content and think of it as an ongoing process – keep updating content to ensure it remains relevant for the target market.
How does 2M support continuous localisation of software and apps?
At 2M, we leverage in-market and localisation knowledge to support clients to achieve continuous localisation. When entering new markets, continuous localisation is important for ensuring your customers can experience your latest software and app versions. A localisation checklist is particularly valuable in this case for efficiency – with the relevant information at hand, your localisation partner can make sure your content is up to date in every language.
Utilising technology is another key component of continuous localisation. As Australia's leading language technology and language service provider, we invest in translation technologies for consistency and to speed up the localisation process for clients. Continuous localisation for software and apps often requires quick amendments, hence at 2M we integrate a customised translation memory (TM) that stores and applies a client's previous translated terms or segments to a current project. By storing previous translations, TMs can apply a client's voice to further support on-brand localisation. We also recommend TMs where a client is looking to save on localisation costs, as the TM works by matching translations, reducing the volume of translations.
As software and apps are often updated, we use content connectors that link a client's content repository to our translation management system. Whenever a software or app is updated, the content automatically uploads to our system for translation.
What can mining and METS companies do to speed up the localisation process of their website, software, multimedia and apps?
I recommend first putting in place a localisation strategy and do the research to decide what content needs to be localised and why. If you have the in-house capacity, allocate and define roles for a dedicated localisation team. Then, consider working with a language partner that has experience in your industry, the type of content you are looking to localise, and works regularly with technologies designed for efficient localisation.
Why is quality assurance important to localisation and what steps can be integrated into a localisation checklist?
Localisation comes not only with linguistic challenges, but also cultural challenges. Content that targets a specific audience must resonate with them culturally for it to be effective. The cultural component of localisation is important for building trust between an audience and a provider. Part of this is also avoiding misunderstandings, offensive or inappropriate expressions. It's your localisation partner's job to follow a quality assurance process that verifies the quality of your content. This might include using subject matter experts, conducting revisions of the content, in-context proofing, and obtaining feedback on the tone of the content by a member of the community you are targeting. Taking these steps will set your product up for success in the target market/s.
Meet Paula and the team at Austmine 2023 and follow us on LinkedIn to keep up to date with the latest in localisation in the mining industry.