30 Nov 2022
Vocus signs agreement with SpaceX to provide Starlink Business to customers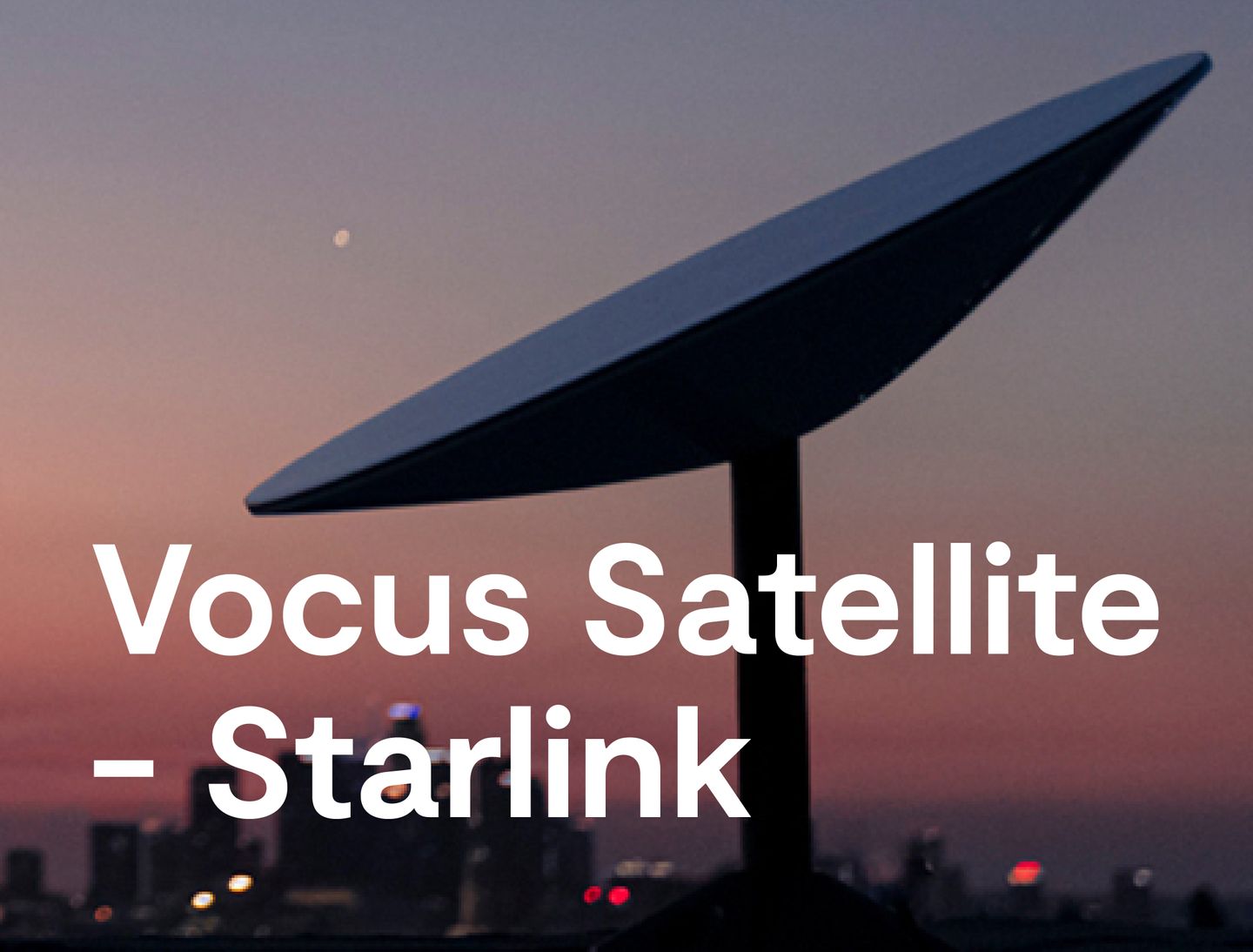 Vocus, Australia's specialist fibre and network solutions provider, has signed an agreement with SpaceX to offer Starlink Business, powered by satellites in Low Earth Orbit (LEO), to Australian enterprise and civil government customers.
To be sold as Vocus Satellite – Starlink, the solution provides premium installation or the option of self installation, 100% Australian-based support and integration with existing network solutions for Australian enterprise and civil government customers.
Starlink Business provides a high gain antenna, additional throughput allocation, and extreme weather performance, helping ensure high bandwidth and low latency for critical operations 24/7.
Vocus Chief Executive, Enterprise & Government, Andrew Wildblood, said it was exciting to be working with a global technology leader to bring game-changing satellite connectivity to customers.
"Starlink is innovation at its best, with some of the smartest minds in the industry and a phenomenal satellite broadband product. Vocus is excited to be one of the first telcos in the world to work with Starlink to bring this to customers," he said.
"Enterprise and government customers need a technical and service experience that is above-and-beyond – people who know how to work with large companies, can project manage installations, provide tailored services and consistently deliver brilliantly responsive assurance – and that's Vocus' speciality.
"Enterprise and government customers will experience satellite service delivery like never before with Vocus," Wildblood said.
Ashley Neale, Vocus' Development Manager for Space & Satellite, added, "New technologies that challenge the status quo – like LEO satellite – need like-minded organisations to deliver full value."
"Customers on Vocus' fibre network running mission-critical operations at their sites will now have another high performance, attractively priced option for reach and redundancy, providing extra assurance for business continuity, with personalised service built on industry best practice," he said.
"As Vocus and its customers know, high-speed, low-latency internet is critical for businesses, and Starlink allows enterprises to manage their remote operations more efficiently," said SpaceX Vice President of Starlink Sales Jonathan Hofeller. "We look forward to providing Vocus' customers with Starlink's powerful and reliable connectivity solution."

Customers can order Vocus Satellite – Starlink now through their account manager or by registering their interest at www.vocus.com.au/starlink.