14 Apr 2023
2M Language Services Attends Expomin 2023 as Austmine's Translation and Interpreting Service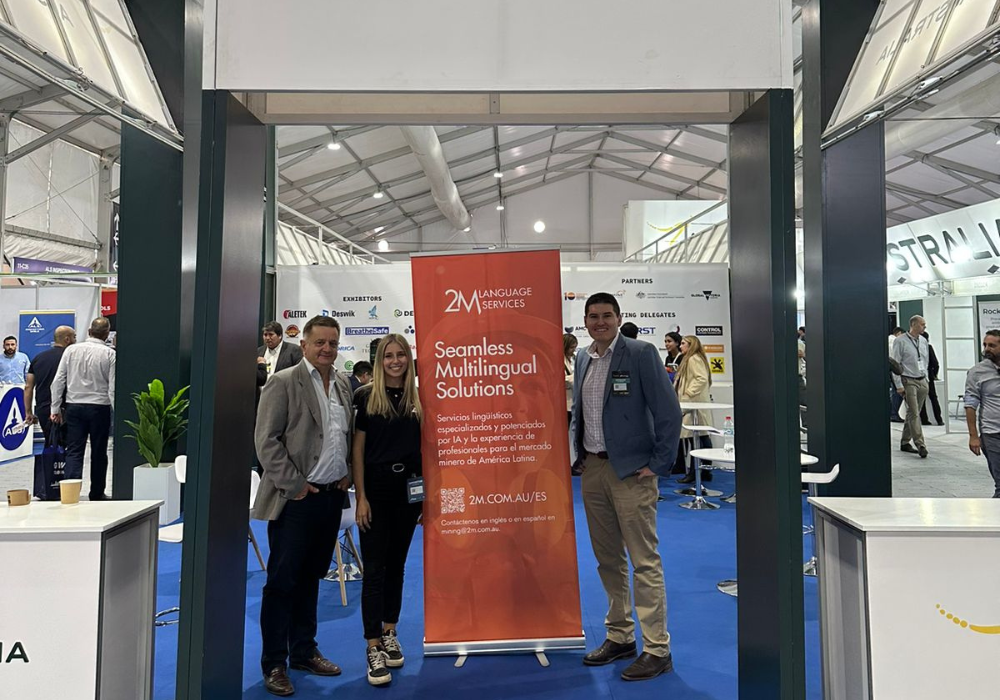 2M Language Services, Australia's leading language technology and language service provider, will attend Expomin 2023 as Austmine's official translation and interpreting service. The conference will take place from May 21 to May 25, 2023, at Espacio Riesco in Santiago, Chile.
Austmine is the leading industry body for the Australian Mining Equipment, Technology, and Services (METS) sector. The Expomin 2023 conference will bring together global mining leaders, innovators, and stakeholders to discuss the latest advancements and challenges in the mining industry. The conference will feature keynote speakers, expert panel discussions, and networking opportunities.
As BHP's Global Language Service Provider and with offices in Santiago and Bogotá, 2M powers productive global teams through daily multilingual asset management, human mining subject matter expertise and advanced AI. "We are pleased to service exhibitors and attendees at Expomin 2023 with secure mining language solutions covering technical subjects, software, marketing collaterals, and compliance documentation", says Paula Aparicio, Account Manager for Mining & Resources, 2M Language Services.
2M Language Services has a proven track record of providing specialist language services to clients within the mining industry and METS sector. The company's team of language experts has extensive experience in leveraging human expertise and language technologies for small to large-scale events, such as meetings, conferences, seminars, and trade shows.
2M Language Services is excited to participate in Austmine's Expomin 2023 conference and looks forward to contributing to advancing innovation in the global sector.
For more information about 2M Language Services and mining services, please visit https://www.2m.com.au/industries/mining-resources/.