12 Dec 2022
FIRST SOLAR QUBE® STAND-ALONE POWER SYSTEM DEPLOYED TO AUSTRALIAN EAST COAST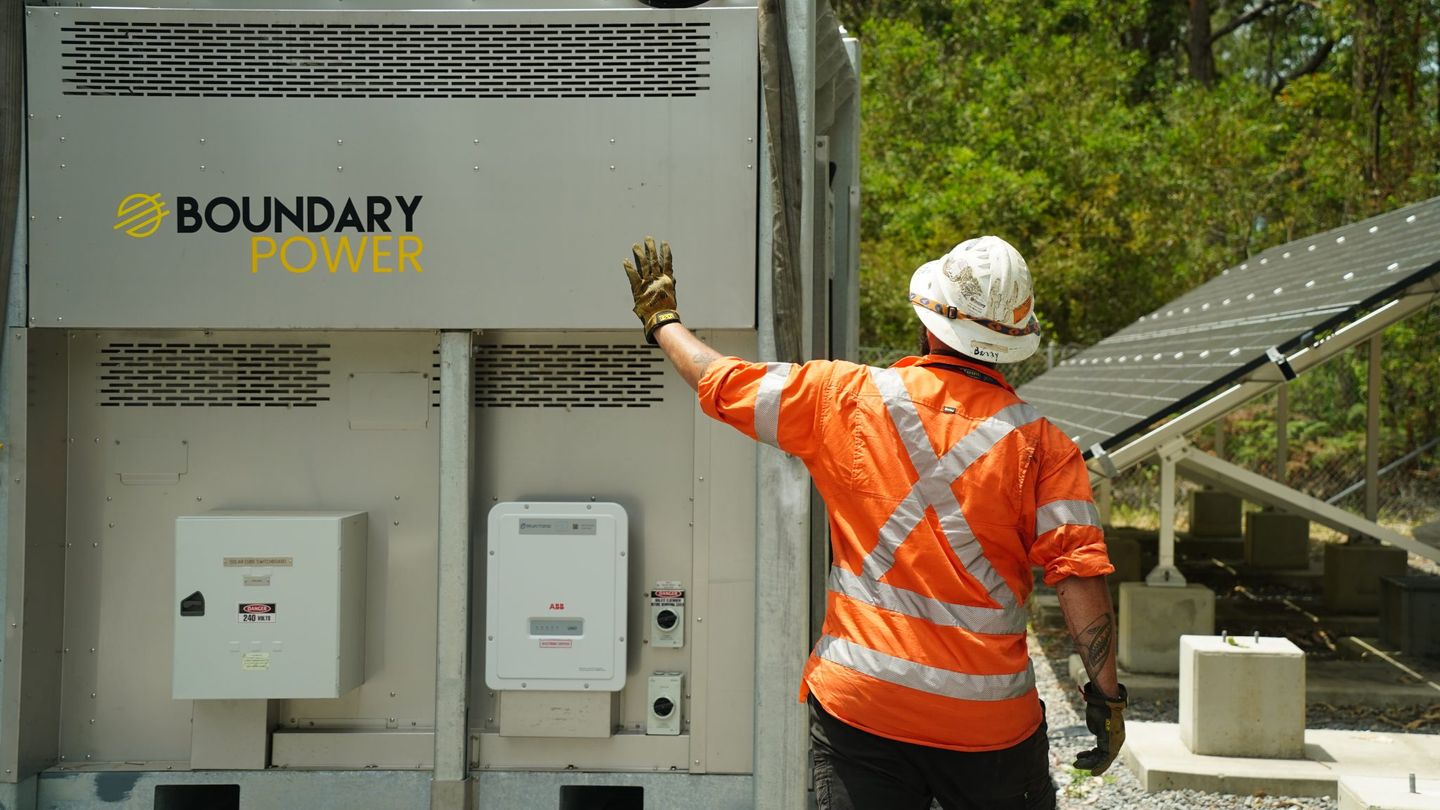 • Boundary Power, an Ampcontrol joint venture with West Australian utility Horizon Power, successfully delivered first onsite deployment of Solar Qube® stand-alone power systems (SAPS) for an East Coast utility provider.
• The multi-award winning renewable Stand-Alone Power System (SAPS) product, manufactured by Ampcontrol in the Hunter Valley, has been installed on a remote site in regional NSW to provide continuous, reliable, off-grid power for the end.
• This marks the first time Solar Qube® has been deployed on the East Coast
Ampcontrol and Boundary Power, their joint venture with West Australian utility Horizon Power, successfully delivered the first onsite deployment of Solar Qube® in regional NSW, marking the first time an Ampcontrol manufactured onsite, renewable Stand-Alone Power System (SAPS) has been deployed on the Australian East Coast.
Solar Qube® is a self-sufficient renewable power generation unit that incorporates solar photovoltaic panels, inverters, battery storage technology and a backup generator. The solution is fully workshop assembled, with all electrical testing and commissioning completed before the unit arrives at the deployment site. The innovative solution is designed to withstand extreme Australian conditions and will provide the end user with the confidence of continuous, reliable renewable power throughout the year.
"To have Boundary Power's very first Solar Qube® deployed into New South Wales, a market that is seeing significant growth, is exciting for the team who designed the product here in the Hunter Valley. We look forward to seeing the increase in demand from the east coast as they follow in Western Australia's footsteps and embrace off-grid renewable SAPS to deliver energy into remote communities," says Rod Henderson, Ampcontrol Managing Director & CEO.
Designed and manufactured by Ampcontrol, to date six Solar Qube® SPS have been fabricated, electrically fitted out, and tested in the Tomago (NSW) Workshop.
"It's inspiring to be part of a renewed focus on sustainable energy with a product that is designed, engineered and manufactured on the East Coast," says Jessica Irvine-Brown, Ampcontrol Project Manager.
Solar Qube® SAPS technology offers a renewable energy alternative that removes the need for 'poles and wires', increasing resilience, reliability, and safety of onsite energy provision. This is the first time this utility provider has installed SAPS with the purpose of removing poles and replacing wires.
Speaking about the East Coast SAPS market, Amy Guo – Boundary Power Business Manager, commented: "Electricity Network providers within Australia's East Coast are now able to embrace off-grid SAPS technology and provide alternative solutions to end users in remote locations. These SAPS products are safer and more reliable than tradition grid power."
"Renewable power is at the heart of Boundary Power's purpose. We assist utility providers in their vison to prioritise a cleaner, greener future for the communities through our products and services."
The award-winning Solar Qube® was recently featured on Channel 10's innovation showcasing series, Australia ByDesign where Ampcontrol Chief Technology Officer, Tim Wylie and Project Manager Jessica Irvine-Brown showcased the under 90-minute deployment ability of Solar Qube®. You can watch the episode here.