22 Mar 2023
ORICA INTRODUCES CYCLO™, AN AUTOMATED USED OIL RECYCLING SERVICE FOR EMULSION EXPLOSIVES MANUFACTURE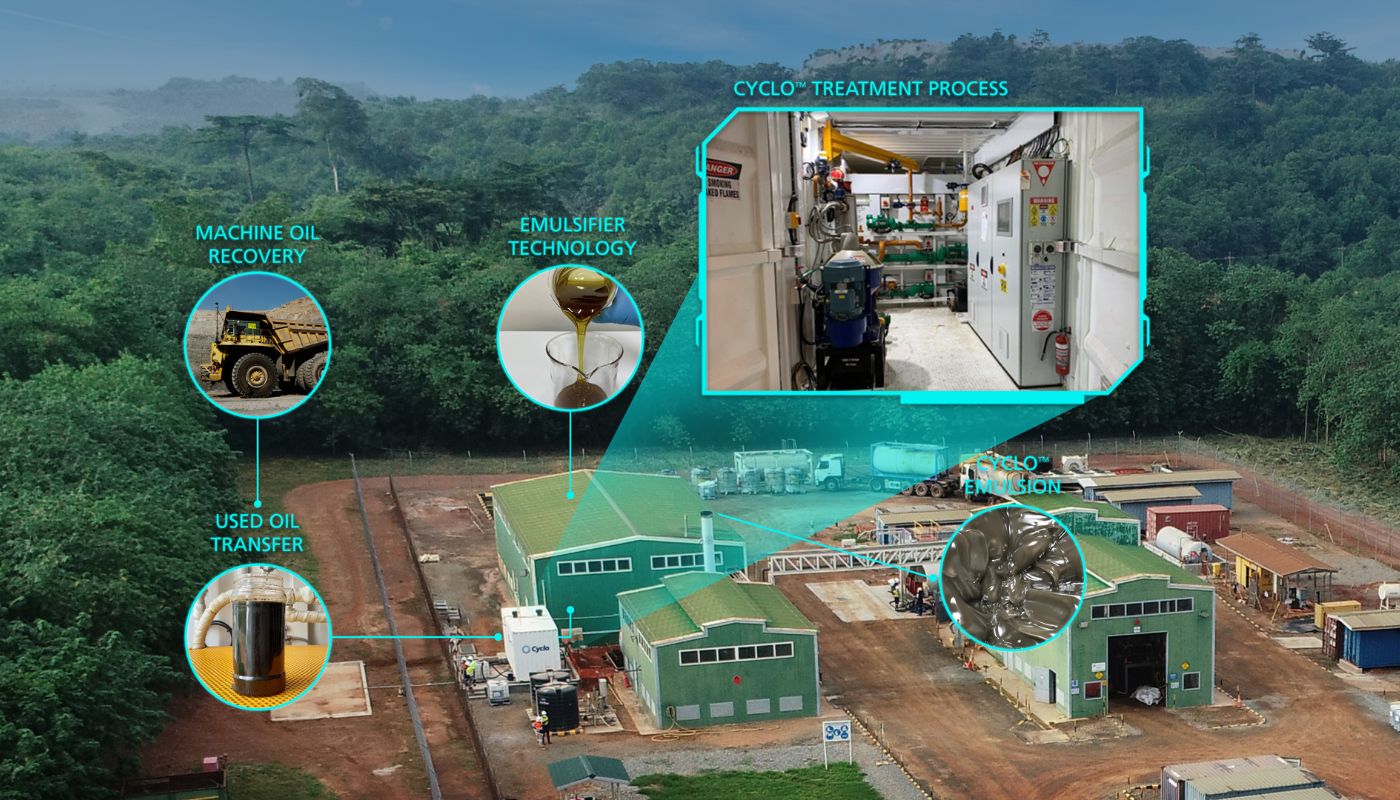 Orica (ORI:ASX) has successfully commissioned an automated used oil recycling service that enables treated used oil from mine sites to be used in the manufacture of quality emulsion for bulk explosives, reducing waste, cost and risks for customers and impact to the environment.
Mine sites where Orica's site-based emulsion plants are located can now realise the benefits of Cyclo™ – a process which allows customers to transform used oil from heavy machinery into raw material for the manufacture of high-quality bulk explosives. When used in combination with Orica's proprietary emulsifier technology, Cyclo™ offers customers a high-quality bulk explosive product, while reducing cost and risk associated with the disposal of used oil.

Delivering environmental and commercial benefits to customers, the fully containerised and automated Cyclo™ system is capable of treating up to 1000 litres of used oil per hour and is estimated to reduce up to 800,000 litres in diesel consumption annually per site for customers.

Orica's Chief Technology Officer, Angus Melbourne said: "Cyclo is an example of how we are constantly looking for ways to reduce the carbon footprint for our customers and Orica, while creating value to stakeholders.
"The benefit of the Cyclo service is its ability to fully integrate into our onsite emulsion plants, enabling used oil from the mine to be directly recycled without leaving the site."
Locations where Cyclo™ has been implemented have realised a reduction in diesel consumed in the production of bulk explosives by up to 50 per cent. Additional environmental benefits to customers are delivered by reducing heavy vehicle movements through local communities, and reducing carbon dioxide emissions through transport.

Cyclo™ units are currently installed across several customer sites in Africa and Asia/Oceania. Further installations in Latin America and more sites across Africa are slated for completion by the end of the year, while a version to suit arctic conditions is being developed for Canada, China and Mongolia.

For more information, visit orica.com/Cyclo