Aligning Operational Strategy & Developing a Continuous Improvement Culture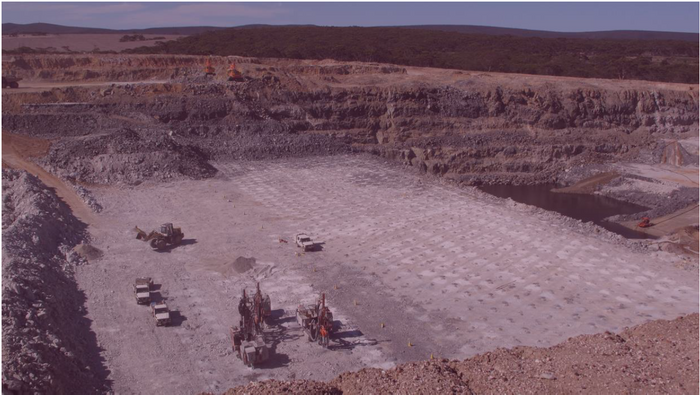 OBSERVATION
This ASX-Listed lithium producer was developing a new project in the Northern Territory, Australia, where they would process high-quality lithium concentrate with an initial ten-year life-of-mine.
With the project nearing the start of production, the site leadership team recognised the need to ensure the organisation was strategically aligned at this critical stage in the project lifecycle.
ORBIZ were engaged in helping define and deploy the site operational strategy and introduce new management systems that would support the development of a continuous improvement culture.
ORIENTATION
A five-day operational performance review was conducted across the site operations to build a baseline understanding of current management practices and identify improvement opportunities. This activity included extensive dialogue with a cross-section of the workforce.
ORBIZ then facilitated a two-day workshop to develop the operational strategy for the site with attendance from members of the C-suite, the site leadership team, and the functional teams. The corporate strategy and improvement opportunities identified during the operational performance review were used as inputs to these sessions.
The site operational strategy, including the vision, mission, values, behaviours, strategic objectives, key activities and KPIs, was then published as a Plan on a Page (POAP).
OPTIMISATION
Visual Performance Centres (VPC) were established across the site to effectively deploy the site operational strategy through a series of KPIs. These performance management forums are the focal point for the daily and weekly team meetings that disseminate the strategy and foster a continuous improvement culture. All operational problems and underperformance are discussed during these meetings, and simple problem-solving methods are utilised for root cause analysis to implement robust improvement solutions.
VPC implementation involves engaging the team in mapping their value stream to build a shared understanding of how they create value. The team then develop KPIs to direct their efforts and monitor their performance aligned with the operational strategy. VPCs were installed at the site level and across the mining and HSEC departments. The local team would implement further VPCs later using their learnings.
A Project Performance Centre (PPC) was also established to provide governance for the ongoing construction projects as part of the project's development phase. PPCs are utilised as daily and weekly meeting forums to manage project delivery by visualising project plans and associated KPIs so key stakeholders can closely monitor progress and performance.
Finally, a Leader Standard Work (LSW) framework was developed across the site to structure the leadership team's time and align everyone with their roles and responsibilities and the various interactions they are required to have. LSW organises each leader's time to ensure they are working on the right priorities and that nothing in their responsibility gets overlooked. It also enables an effective site meeting cadence to be developed by aligning everyone's working practices with their meetings so they are always prepared.
IMPACT
Site workforce aligned in readiness for production through operational strategy.
Operational and project delivery performance control increased through visual management.
Leadership team practices aligned with strategy and responsibilities through standardised work.