Harsh Environment Reticulated Optics- H3RO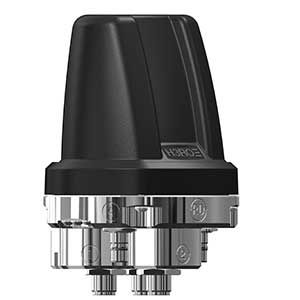 Ampcontrol's H3RO, harsh environment reticulated fibre optic solution, was deployed from an existing FOBOT panel for a distance over 1km along the roof, through a number of vertical drops and into another existing FOBOT enclosure. H3RO's plug and play cables and modular components made it the ideal choice for the fast deployment of cabling for this work. The IP68 connectors and bulkheads allowed a neat, maintainable solution that integrated seamlessly with off-the-shelf IP68 bulkheads and pigtails to match the existing patch panels. Due to the modular installation and low loss connectors, network expansion and recovery from similar incidents in the future is now hassle free.
The entire cable run consists of a quantity of four 260m 12 core H3RO cables, making swapping any section out easy, rather than replacing the entire run or requiring expensive and time consuming fibre field splicing in the mines harsh environment. ­ Fast fibre optic network deployment after existing communications cable severed H3RO components are manufactured in state-of-the-art facilities, all items are tested and shipped with quality reports. This offers a more cost effective, reliable and risk free solution to field splicing in an underground mine where constraints such as time, darkness and the dirty working environment all affect the quality of the job.
To support our network engineering services we've developed H3RO, a flexible reticulated fibre optic distribution network for harsh industrial applications:
Simple and portable – simple deployment with true plug and play functionality
Robust product – IP68 rated product designed with the most difficult environments in mind
Cost effective – a simple solution providing significant savings
High performance – single mode fibre optic hardware supporting Ethernet and PON architecture
Reduced downtime – with plug and play replacement that does not require specialist fibre optic splicing skills.