27 Mar 2023
Hybrid cloud Network, colocation, private, and public cloud solutions for your environments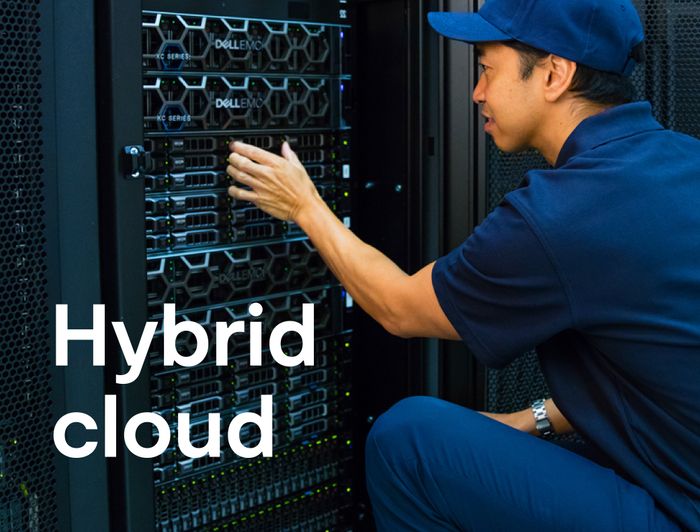 Our hybrid cloud solutions provide your employees and customers with the right access to the applications and services that you provide and they need.
There is no one way that hybrid cloud should be designed or built. Instead, choices such as public cloud vs private cloud, or Software as a Service vs Infrastructure as a Service, need to be assessed in the context of your business needs.
These solutions can be challenging to design, build, and manage on your own. Working with a skilled partner allows you to stay focused on achieving your business outcomes, rather than worrying about component technologies, managing project risks, and having less control of your cloud strategy.
Discover the right hybrid cloud solutions for your business
Infrastructure as a Service
Our Infrastructure as a Service (IaaS) offers a robust platform built on industry-leading technologies and connected to one of Australia's largest fibre network.
Learn more:
https://www.vocus.com.au/enterprise/hybrid-cloud/infrastructure-as-a-service
Vocus Cloud Connect
Vocus Cloud Connect suits businesses of all sizes that require a direct, private connection to their public cloud provider.
Learn more:
https://www.vocus.com.au/enterprise/hybrid-cloud/vocus-cloud-connect
Google Cloud
We offer your business a full-service capability when it comes to Google Cloud. This includes multiple private connectivity options (direct and multi-cloud), your consumption of all Google Cloud Platform services included on your Vocus bill at no additional cost, as well as support from expert partners who can help bring your requirements to reality.
Learn more:
https://www.vocus.com.au/enterprise/hybrid-cloud/google-cloud