27 Mar 2023
Take control of your network with low-latency, high-capacity connectivity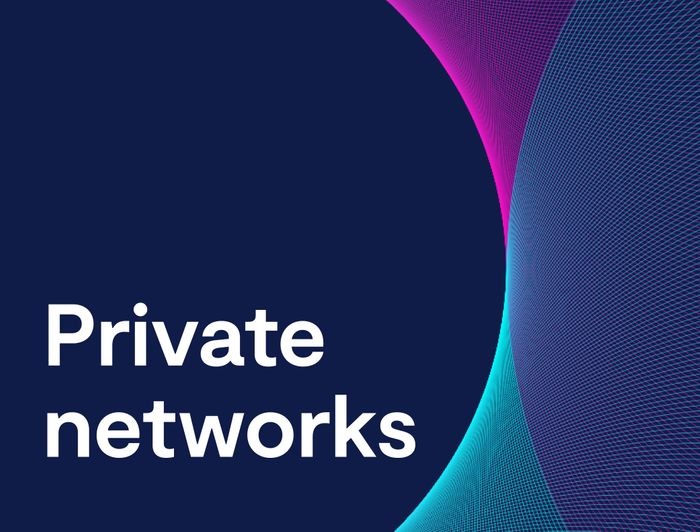 Dark Fibre
Vocus Dark Fibre is your fully dedicated point-to-point fibre connection. It's the best choice for enterprise and government customers who need flexibility and control of their network infrastructure.
It provides the physical infrastructure on which you can future-proof your network, using the transport technology of your choice. We provide extensive fibre-optic coverage in Australia, so you can control how much bandwidth is available and scale your network as needed.
With our Dark Fibre, you have full control of your network, with unlit fibre-optic cabling and the choice of how, when, and what equipment to use, depending on your business applications and bandwidth requirements. With allocated fibre dedicated solely to your business, your physical network is totally separate, providing you with privacy and security not available with managed networks from other providers.
Dark Fibre offers a cost-effective way for your business to have autonomy over your network and the ability to decide how your network should be lit. Our fibre design and build capabilities mean our solutions can also address your network objectives, ensuring your network provides the reliability and resilience your business needs.
Learn more: https://www.vocus.com.au/enterprise/connectivity/private-networks/dark-fibre
Ethernet
Our ethernet solution provides high-performance, end-to-end layer 2 connectivity between your sites. It suits medium-to-large businesses needing a reliable, guaranteed connection for multiple locations, such as offices and data centres.
Vocus Ethernet provides your business with private and secure high-speed, low-latency connectivity for connecting multiple offices or data centres, with the ability to support mission-critical applications.
Our expert team can provide you a dedicated link between your sites or a multi-site ethernet network with committed bandwidth to meet your voice, data, cloud, and data centre requirements.
We can help you keep control of your internal network with data protected between sites. With layer 2 ethernet connectivity, you have the freedom and flexibility to design and scale your network to meet the changing needs of your applications and business.
We have an extensive network across the country, plus domestic and international partners, to give you the connectivity you need—all from one network solutions provider. Our coverage throughout Australia includes business nbn Enterprise Ethernet services, allowing even remote locations to be integrated. This enables you to operate your business with one network.
Learn more: https://www.vocus.com.au/enterprise/connectivity/private-networks/ethernet
IP WAN
Vocus IP WAN connects your locations securely, whether you have offices across the city or around the world. It suits customers needing a managed network that can flex and scale to their needs.
Vocus IP WAN is a private network platform that can bring connectivity of all your sites together. Available over a range of access options, including fibre, nbn™ Enterprise Ethernet, wireless, and satellite, Vocus IP WAN provides the broadest coverage for a best-in-class network experience.
You can manage it yourself or let us do all the work for you. Your network will have security and resilience with dedicated bandwidth. When you're ready, easily scale up to add public or private cloud connectivity, SIP trunks, or other bundled Vocus products. Our team can also assist with your network strategy if you're looking to complement your WAN network with SD-WAN and internet.
Our IP WAN is built using multiprotocol label switching (MPLS) as the underlying technology, so your traffic is completely isolated from other customers. We deliver enterprise-grade quality of service so you can prioritise your different traffic types, such as latency-sensitive voice and video or other applications.
Vocus Managed IP WAN also provides a fully monitored and managed layer 3 network, allowing your business to completely outsource the design, implementation, management, and maintenance of your WAN for a fixed monthly fee.
Learn more: https://www.vocus.com.au/enterprise/connectivity/private-networks/ip-wan