Solid bowl centrifuge trial unit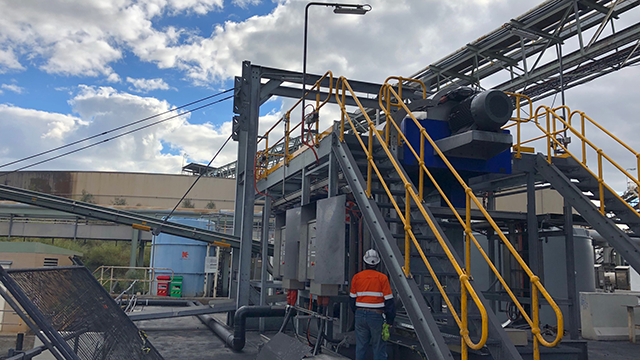 Many analytical techniques exist for quantifying the properties of a slurry. Data such as particle size distribution curves and densities are useful for shortlisting the best equipment for solid-liquid separation. This data may also be used for some rough estimation of performance. However, stakeholders in a project often want more precise guarantees and some practical evidence that the technology will work.
Alfa Laval has a number of solid bowl centrifuges available for trials on minerals processing slurries and tailings duties.
The smallest of these are pilot units with <40 kg/hr dry solids capacity, which is useful for conceptual testing and when only a small amount of feed slurry is available. The largest trial decanter (solid bowl) trial centrifuges can often handle > 50 dry tonnes per hour capacity. This gives the actual capacity, and therefore scaleup is not required. The most popular size for trials is one of our medium-sized machines, which can provide a scalable result with < 5 dry tonnes per hour feed capacity.
Alfa Laval maintains a fleet of these trial machines in Australia. The scalable and full-scale trial machines contain geometry and features specifically designed for inorganic mining slurries. Our local Australian field service and commissioning engineers are available for setting up the trial and training on operation.