Workflow automation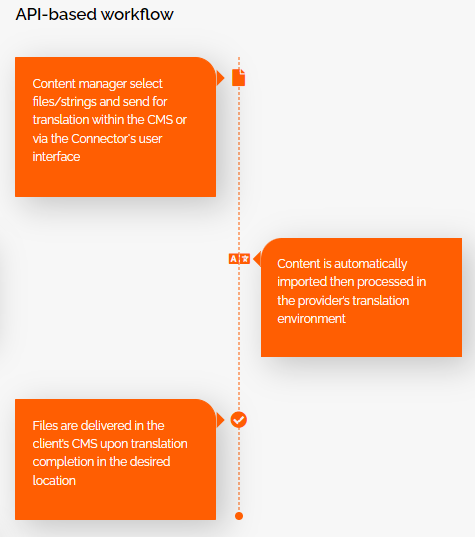 Introducing cutting-edge workflow automations designed for mining and METS companies looking to increase up their international presence.
2M's powerful automation solutions utilise the latest in artificial intelligence and machine learning to speed up translation turnarounds, without compromising on quality.
Some of our technologies:
Machine translation: Designed to handle increasing translation volumes and meet timelines cost effectively.

Translation memory: For consistency across languages and materials.

Content connectors: Connect your content management system with our translation environment and enjoy secure file transfers and updates made directly to your system.
By automating your translation processes, you'll be able to share important materials with global stakeholders quickly and efficiently.
Contact us at mining@2m.com.au or call Paula Aparicio, Head of Mining and Resources, on +61 438 335 863 to find out how our translation automations can simplify the way you work.