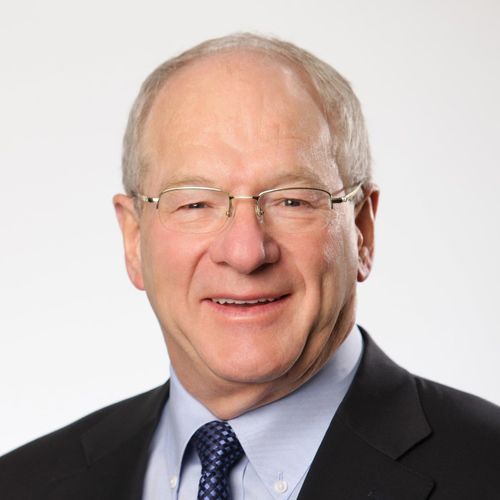 Dale Elphinstone
Executive Chairman
,
Elphinstone
Dale Elphinstone was born in 1951 and raised at Highclere, in Tasmania, Australia on a mixed dairy farm and attended the Ridgley Area School. Commencing work as an apprentice diesel mechanic with William Adams in 1967, Dale completed his qualification in 1970.
After working in several resident field service positions for William Adams, Dale travelled and worked as a field serviceman for Finning Tractor, the Caterpillar dealer in British Columbia, Canada before returning to continue his career with William Adams in Australia.
In 1975 Dale left William Adams and commenced the development of an underground mining equipment manufacturing business in Burnie. Dale acquired William Adams in 1987, achieving his life-long ambition to become a Caterpillar Dealer.
In 1995 a 50/50 joint venture was formed with Caterpillar Inc. to expand Elphinstone's underground mining business, with the balance being sold to Caterpillar 5 years later.
Today, the companies in which the Group holds a full, majority or substantial interest, employ over 2900 people, have combined annual revenues exceeding Aus. $1.5 billion and operate in 10 countries.
Dale Elphinstone is the Executive Chairman of the Elphinstone Group. Dale has considerable experience in the engineering, manufacturing and heavy machinery industries and among other things is the longest serving Caterpillar dealer principal in Australia.
Dale was a director of Caterpillar subsidiary, Caterpillar Underground Mining Pty Ltd until December 2008. Dale was also a director of former publically listed companies Queensland Gas Company Limited from October 2002 to November 2008, National Hire Group Limited from February 2008 to December 2011 and the Tasmanian Health Organisation (NW) from July 2012 to June 2015.
Dale is currently a director of publically listed company Engenco Limited and was Joint Chair with the Australian Prime Minister of the Joint Commonwealth & Tasmanian Economic Council, from early 2014 until 2017 and remains Chair of the industry members of this Council. In 2019 Dale was awarded with the prestigious medal of Officer of the Order of Australia. In 2020 Dale joined the Tasmanian Premier's Economic and Social Recovery Advisory Council.