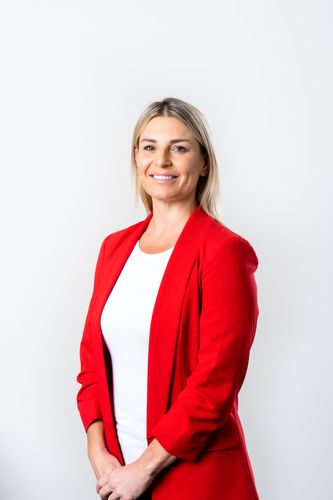 Dominique Kesler
Manager – People & ESG
,
KAL TIRE
Dominique joined Kal Tire in April 2020 and as a member of the Senior Leadership Team manages the People and ESG departments within the organisation and leads the off-the-road (OTR) Earthmover Tyre recycling efforts within Australia.
As part of her role, Dominique directs Kal Tire Australia's environmental efforts and responsibilities, managing the risks and opportunities around sustainability issues, managing team member development and labour practices, as well as Kal Tire Australia's impact on the communities in which they operate, including spearheading D&I efforts and developing frameworks and policies that are aligned with the Kal Tire AIMS.
In 2021, Kal Tire began operating its OTR tyre recycling facility in Antofagasta, Chile, which can process five 63" tyres (20,000kilograms) a day. Through a unique thermal conversion technology, OTR scrap tyres are converted to their base elements (carbon black, oil and steel) for reuse, contributing to a circular economy. Kal Tire's thermal conversion recycling facility in Chile is currently the only operating facility of its kind and is an important step towards solving the enormous challenge of scrap tyres and provides mines a way to operate that contributes to ESG commitments.
In addition to providing comprehensive mining tyre management services, Kal Tire's Mining Tire Group offers a range of sustainability solutions to help mines extend tyre life, divert scrap and reduce their carbon footprint.
Dominique graduated from Griffith University Queensland with a Bachelor of Business, Bachelor of HR & Employment Relations and Master of Business Administration (MBA).