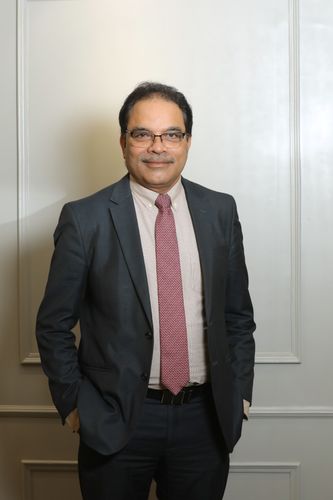 Arun Misra
Chief Executive Officer
,
Hindustan Zinc Limited
Mr. Arun Misra was appointed as CEO, Hindustan Zinc Limited in July 2020. He plays a pivotal role in unlocking the full potential of the Company's Zinc, Lead and Silver business to deliver 1.5 Mtpa of integrated zinc, lead and 1,400 tonnes of silver to make it the world's largest zinc & lead and a global top tier silver producer. His priorities are a strong focus on HSE, volume & cost, organization & talent, improving efficiencies and logistics, marketing, technology, innovation & digitization, benchmarking and bring in global best practices, advocacy & stakeholder management.
Prior to joining Vedanta, he was the Vice President, Raw Materials at Tata Steel. He brings 31 years of rich & diverse experience in leading various strategic positions. He is also the Vice President of Indian Institute of Mineral Engineers. He holds a Bachelor's in Electrical Engineering from IIT, Kharagpur, Diploma in Mining and Beneficiation from University of New South Wales Sydney and Diploma in General Management from CEDEP, France.